Celebrate The Source's Birthday!

50% Off All Apparel on Saturday, Dec. 10th!
Learn About the History of The Source!
In honor of The Source's 7th Anniversary on December 10th, (The day our Sahara dispensary first opened) here's an inside look at the history of The Source and how we came to be a thriving local business here in Nevada!
The story of The Source first begins with Andrew Jolley, a local Nevada businessman and real estate professional. Andrew was brought into the world of cannabis through a childhood friend who struggled with chronic pain from a serious health condition. As an adult, his friend was able to access medical cannabis in California at the start of their medical program, but then had to move back to Nevada to be with his family. At the time, cannabis was still completely illegal here, so he was not able to access legal medicinal cannabis. When his friend couldn't legally access cannabis, he did the "right" thing and went to a doctor, only to be prescribed methadone for his chronic condition. He only took half the prescribed dose and lost his life as a result. This tragic failure of traditional pharmaceuticals and legal medicine with a dear friend led Andrew to completely change his thinking regarding medicinal cannabis.
Through that experience, Andrew felt compelled to provide safe, quality, medicinal cannabis to thousands of patients and families in Nevada. Using his significant business experience from navigating the complexities of real estate compliance, Andrew founded Nevada Organic Remedies and Henderson Organic Remedies, and was able to secure two of the first medical dispensary licenses issued in Nevada in 2014, as well as Production and Cultivation licenses. And then on December 10th, 2015, the first location of The Source Dispensaries was opened at 2550. S Rainbow Blvd, our Sahara store!
And almost a full year after our Sahara location opened its doors, our second medical dispensary opened in Henderson in September 2016. With two medical locations in the valley and a focus on compliance and care, The Source quickly became a favorite of valley locals all over seeking safe, affordable, and potent medical cannabis products.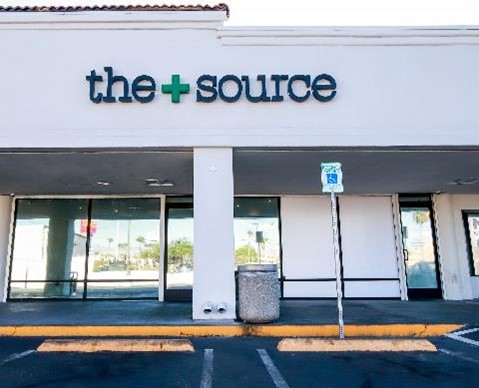 After getting started in the industry, Andrew's very close childhood friends approached him about their son struggling with debilitating seizures. The son's name was Connor, and his family were successful in alleviating some of his most severe symptoms with CBD-high tinctures. However, these tinctures caused Connor to constantly be out of energy and sleepy. And the family had issues with finding the right type of CBD-specific strains that Connor needed. After direction from Andrew, our cultivation teams were able to create one of our very first custom in-house strains, a CBD-high Sativa strain specifically named for the young medical patient it was created for: Connor's Comfort (pictured on right).
Not only was Andrew Jolley one of the initial members of the medical cannabis industry in Nevada, he also sought to further the compliance and organization of the industry by being one of the founders of the Nevada Dispensary Association, or the NDA. (Now the Nevada Cannabis Association, the NCA). Andrew also served as the NDA's second President and on its board for several years before passing the torch on to other like-minded industry professionals.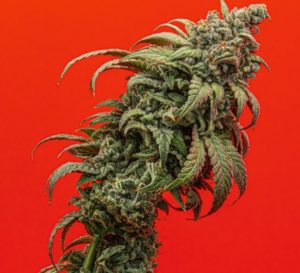 Check Out New Merch from The Source!
Founded on Helping The Community
In addition to the normal benefits dispensaries have on their local area, The Source makes it our mission to go above and beyond for our communities. Since our founding, we always ensure to collaborate with local nonprofit organizations through community outreach events at our stores, like our Adopt-A-Thon Days with The Animal Foundation, canned food drives with local food pantries, and volunteer events with Three Square and Opportunity Village!
Plus, our Round-Up donation program that has raised thousands of dollars for important local causes like Monday's Dark, Forgotten Not Gone, Eddy's House, Ink Ribbon Foundation, and more!
As you can see, The Source has deep roots in the Vegas valley and in the history of the legal cannabis industry here in Nevada. We're proud of our locals heritage and strive to continue that high-level of service, compliance, and community support that we began our journey with!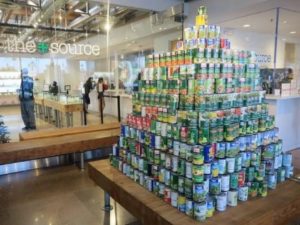 Reno, NLV, Pahrump, and More!
Once local moratoriums started ending and new licenses were allowed to begin opening after 2020, The Source resumed preparations to open our newest locations:
 The Source Reno, opened August 2020 
The Source NLV, opened May 2021
The Source Pahrump, opened July 2022
The Source DTLV, opening in 2023 with a consumption lounge!
And we're still growing and expanding to this day! Always striving for better products, more community impact, and amazing deals for our customers!
Check Out Our Award-Winning CAMP Brand: