High Heads are good buds that get you there. We procure quality flower, craft exceptional edibles and create delicious vapes and serve it to ya at a tasty price. That's why we take such great care to grow happy, healthy, heady nugs and come up with dope new flavors and formulas. The result is a consistently high-quality high that can take you somewhere else entirely. As cannabis gets more professional and mainstream, we're here to keep it fun.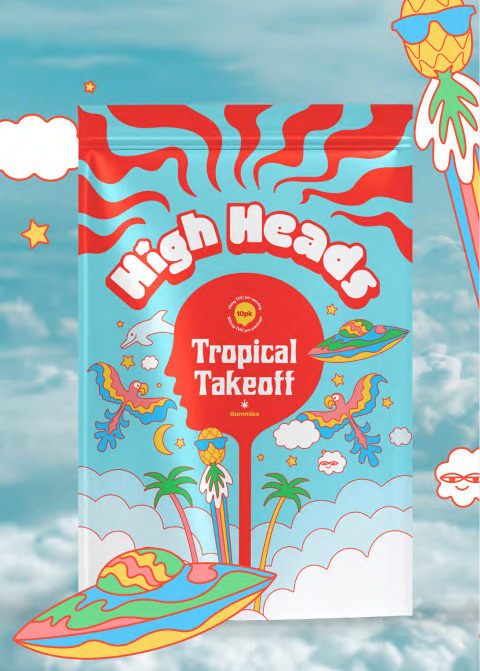 Does your mind need a vacation? Let the exotic flavors and pristine THC of Tropical Takeoff whisk you away to a pothead's paradise, where ideas float freely like a balmy ocean breeze.
What's your cruising altitude?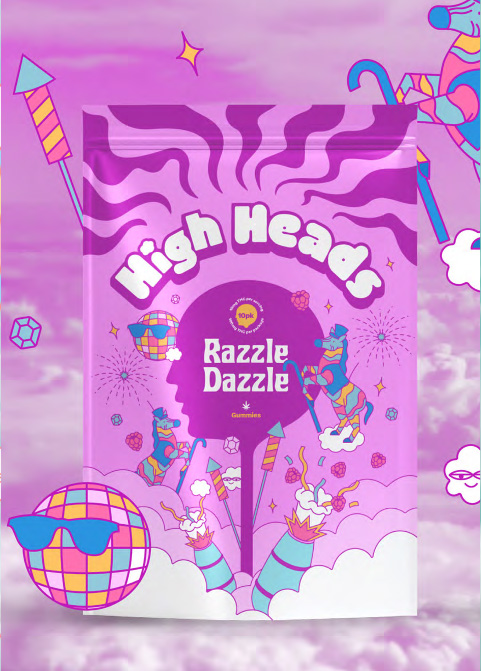 What'll you find behind the curtain? With a tart raspberry flavor and kick of THC, you're in for a treat. Pop a Razzle Dazzle, strike up the band, and enjoy the show.
Ever seen anything like it?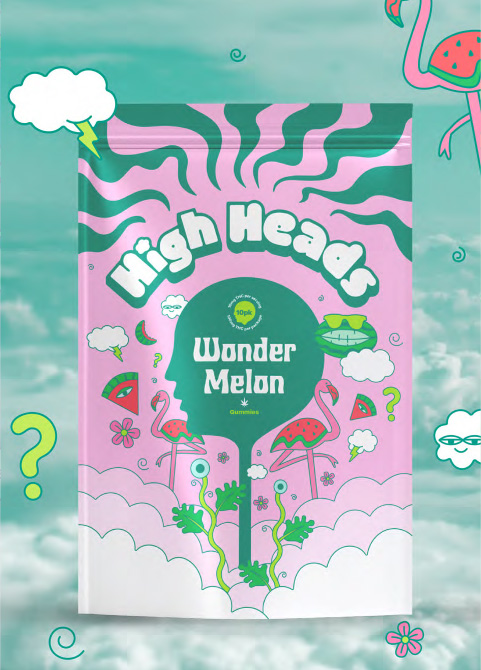 When your mind wanders, where does it go? Wonder Melon's summery sweetness and high-powered THC will help plant the seeds for plenty of fruitful discussions.
Are you ready to get heady?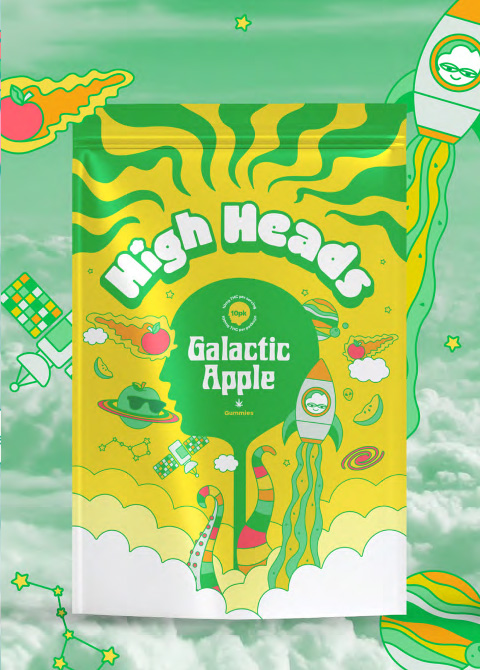 What else is out there? Our Galactic Apple gummies are the ideal formulation of apple flavor, with THC boosters that will rocket you to the farthest reaches of the unknown.
Ready for launch?