The Source
Rewards Program
$1 Spent = 1 Point Earned!
Signing up is FREE and Easy!
Redeem Your Points for Free Products or $$$ off your next order WITH US!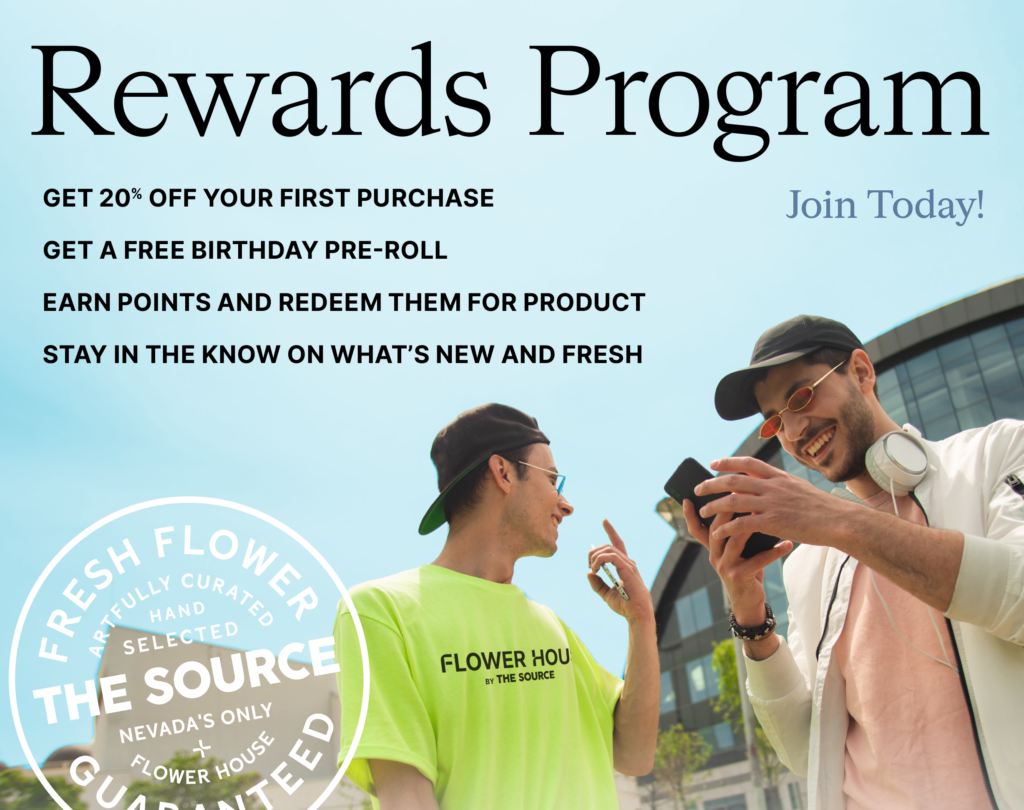 We make it easy to become a member!
Already a rewards member? You're good to go. We've automatically imported your existing points and created your wallet for you. Check your points HERE.
New rewards member? Sign up in-store or online by clicking HERE, or scan the QR code on this page to join our Rewards Program!
Earn & Redeem: You'll be able to check your points at any time and will receive exclusive offers directly to your wallet, like a free Birthday Pre-Roll!
Make sure to opt-in to emails and text messages so you're the first to know about offers exclusively for our rewards members.
Rewarding our most loyal customers!
We want to ensure our loyal Rewards Members who make our stores a regular destination feel appreciated, so we've introduced a new Customer Level system where customers can earn even more points!
Customers can advance through the different tiers simply by being repeat shoppers and earning Rewards Points through purchases, no extra work required. And with our elite assortment of craft cannabis products, climbing those ranks is easy and fun!
And if you are long-time Rewards Member, you will keep your purchase history and will automatically advance into a higher tier! Meaning most of our loyal guests will already starting to earn point multipliers like 1.5x, 2x, and even up to 2.5x rewards points!
Extra Points for Inviting your Friends!
Rewards Members also earn an automatic 100 Rewards Points for referring their friends to The Source+ Rewards Program!
Each member has access to their own unique referral link (Found in your Alpine IQ Wallet) that you can share with their network via text message or social media.
When your friend signs up and makes their first purchase at one of our fantastic retail stores, you will receive 100 Rewards Points in your AlpineIQ wallet! Not only that, your friend will ALSO receive 100 points! Ka-ching!
The more friends you refer, the more points you earn! The sky is the limit!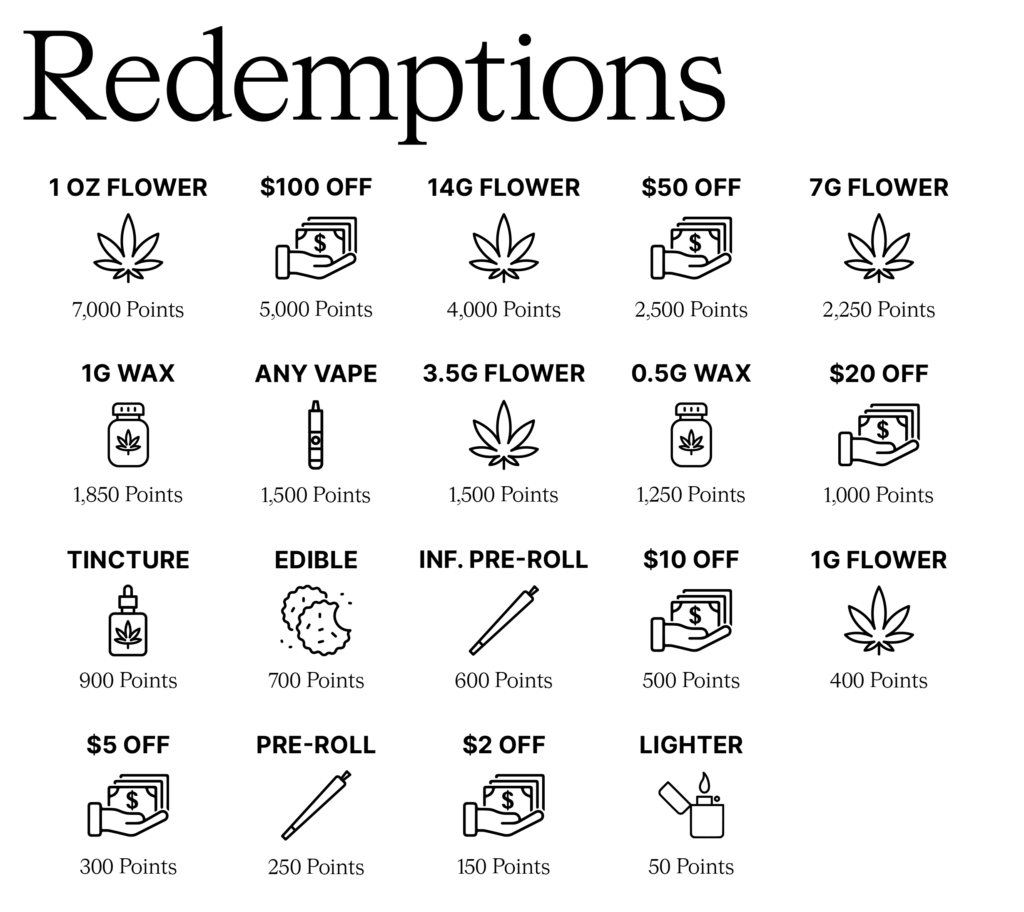 The Best Rewards In The West
We've also upgraded our Reward Levels from only allowing dollars off an order, to now include a wide assortment of FREE products and accessories!

This gives all of our Rewards Members more freedom to choose when and how you redeem Rewards Points with us. Want to consistently redeem $5 off your order? No problem! Want to redeem every so often and get a free vape cart? Let's do it! Want to save up for a year and get an ENTIRE OUNCE FOR FREE? Heck yeah!

When you unlock a new reward, you'll will be sent a notification that it's been sent to your Alpine IQ Wallet. That means you're invited to come back and redeem your reward with us whenever you like!
Frequently Asked Questions
We're here to help you succeed!
Q: Does the Rewards Program cost anything to sign up?
A: Nope, signing up is totally free!
Q: Do I have to do anything to stay a Rewards Member?
A: Nope, all that's required is that you opt-in to either emails or texts from your friends at The Source+!
Q: I had points in your previous Rewards Program, will I still have my points?
A: Yes, all points were transferred between the systems as long as you had at least one method of communication opt-in, either email or mobile!
Q: I tried checking my profile, but it says I'm not in the Rewards Program or need to make a new account. I know I had an account, what's going on??
A: Some customer profiles did not have either an email address or mobile phone on file, and those profiles are temporarily delayed from uploading to the new system. If this happens to you, all we have to do is get you signed up again with the correct contact info and we'll get you all your points back!
Q: Can I redeem Rewards online through IHJ for Curbside/Online Pickup/Delivery orders?
A: Yes! IHJ integrates with our Rewards Program, and you can apply dollar-off rewards directly on I Heart Jane. If you would like to redeem product-based rewards, just use the "Special Instructions" field to let us know what you'd like to redeem!
(Also make sure to check out our Curbside and Delivery FAQ pages on our site!)
Q: Sometimes I get a weird text that says something about a pin code and unlocking rewards in the store. Is that from you?
A: Yes! LeafLogix has a 2 Factor Authentication system for redeeming AlpineIQ rewards, so that prizes aren't able to be stolen between customers. If you get that message, that's probably because we're building your order and applying those discounts! Not to worry though, no action from you is required at that time.