Use your Debit Card at The Source!
GOING CASHLESS ONCE AGAIN
In today's fast-paced world, convenience and accessibility are paramount. At The Source, we're constantly striving to provide our customers with innovative solutions to enhance their shopping experience. Because of federal regulations against our industry we've faced many challenges for payment solutions outside of cash-only.
That's why we're excited to announce that we are now accepting debit with the Salt Cashless ATM system. Starting Sunday, November 5th, you can enjoy the benefits of this cutting-edge banking service right here in our store.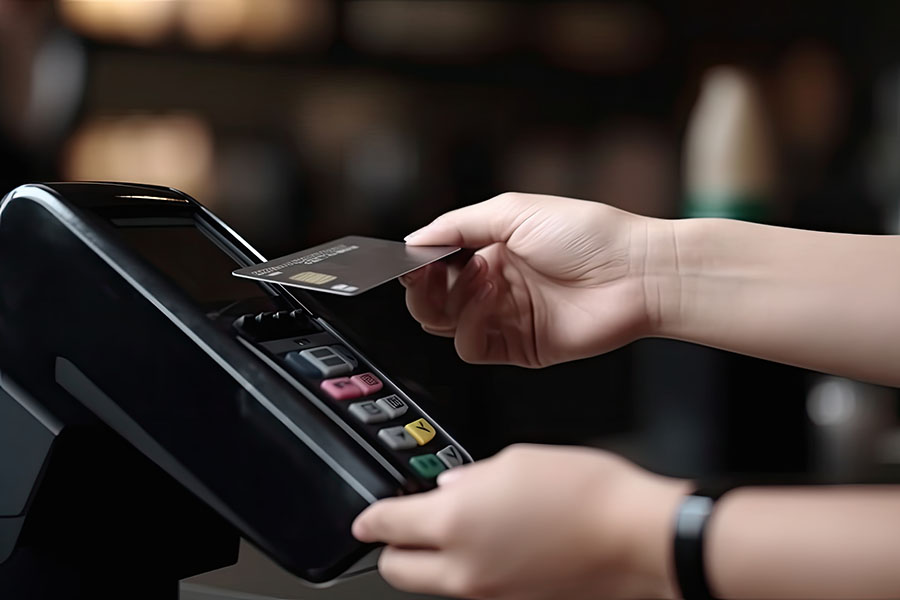 The Salt Cashless ATM Experience
Paying in-store with debit
The Salt Cashless ATM is designed to make your life easier by allowing you to access payments conveniently using your debit card. No need to go searching for an ATM or your nearest bank branch; it's all available in-store at The Source.
Read the below section to find out how to take advantage of the new Salt Cashless ATM!
HOW TO USE SALT CASHLESS ATM
DEBIT YOUR WAY TO VICTORY
To use the Salt Cashless ATM, all you need is your debit card! Here's how it works:
In-store only:

The Salt Cashless ATM is currently only available for in-store purchases.
Insert your debit card:

Simply insert your debit card into the ATM machine as you would with a regular ATM. (Tap-to-pay is not currently supported with Salt.)
Increments of $10:

The Salt Cashless ATM system rounds up your transaction to the nearest $10 increment. This means that if your selected withdrawal amount is, for example, $61, the ATM system will round it up to $70, and you'll receive your change back in cash.
Withdraw your desired amount:

Choose the amount you wish to withdraw, just like you would at any other ATM.
There is a $3.50 fee for each transaction.

Please note that there may be additional charges from your bank for using an out-of-network ATM, so be sure to check with your bank for any additional fees.
DEBIT RETURNS ON SUNDAY, NOV 5th
COMING SOON TO A STORE NEAR YOU
At The Source, we're committed to enhancing your shopping experience and offering innovative solutions to meet your needs. The Salt Cashless ATM is just one of the many ways we're working to make your life more convenient. So, whether you need some extra cash for your next purchase or just prefer the ease of accessing cash in-store, our Salt Cashless ATM system is here to serve you. 
Join us on Sunday, November 5th, and experience the convenience of in-store debit with the Salt Cashless ATM at The Source. We can't wait to see you there.
SHOP AT THE SOURCE WITH YOUR DEBIT CARD!