YOU MAY BE ENTITLED TO FINANCIAL COMPENSATION
HAVE YOU OR A LOVED ONE BEEN AFFECTED?
Have you or a loved one been affected by the big race in Vegas? You may be entitled to financial compensation from The Source!
As the supercar racetrack gears up for its grand event from November 16th to 19th, The Source Dispensary is rolling out the red carpet for you with our exclusive "Local's Relief Fund." It's time to claim your well-deserved respite from the race-related frenzy.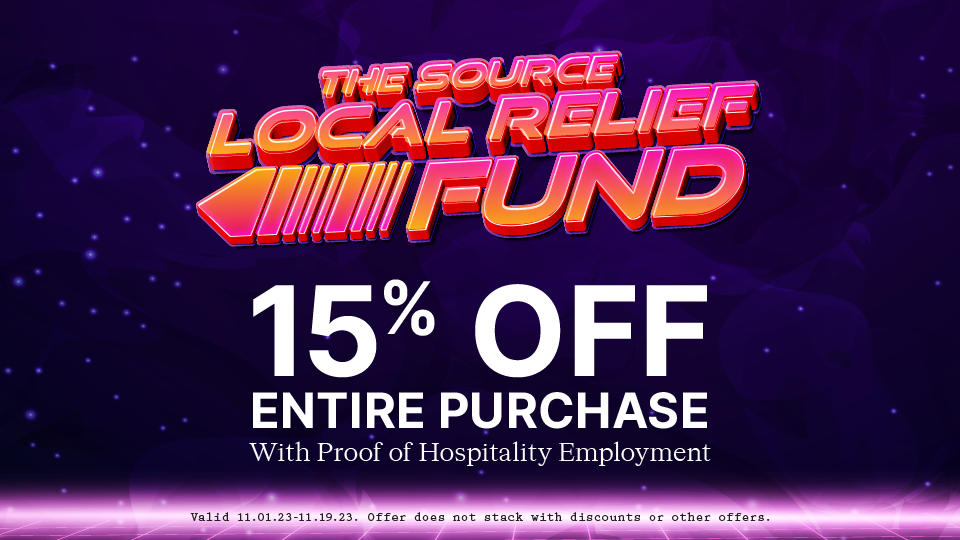 Discover the Local's Relief Fund
Do you qualify for relief from the big race?
At The Source, we understand that the construction and the whirlwind of the big race can be a bit overwhelming. That's why we're here to offer you an oasis of calm amidst the high-speed chaos. Our "Local's Relief Fund" is designed to provide you with much-needed relaxation during this exciting time.
To qualify for The Source's Local's Relief Fund, all you need to do is bring your Nevada gaming card, TAM card, or other proof of hospitality employment! Our amazing team will do the rest, and make sure you access locals-only benefits for hospitality heroes!
Snag a cool 15% Off Your Next Purchase!
Just Show your Hospitality or Gaming Card
From now until November 19th, you can enjoy some unbeatable deals when you show your hospitality cards. If you've got your TAM or gaming cards handy, you're in for a treat! Flash these cards at The Source, and you'll instantly receive a 15% discount on your purchase.
But that's not all – from November 13th to November 19th, we'll sweeten the deal by giving you a FREE pre-roll with your purchase to enhance your experience!
Wide Selection: Our dispensary boasts an extensive range of premium cannabis products. Whether you're looking for a relaxing indica, an energizing sativa, or a perfectly balanced hybrid, we have just the thing to soothe your soul from the craziness.

Knowledgeable Budtenders: Our friendly and knowledgeable Floor Advisors are always ready to assist you. They'll help you find the perfect product to ease the stress brought on by the race's high-speed spectacle.

Quality Assurance: At The Source, we take quality seriously. All our products go through rigorous testing to ensure you're getting the best in town. Your satisfaction and safety are our top priorities.
Make the Most of Your Local's Relief Fund:
Access Your Financial Compensation Today!
When you visit The Source during the big race week, not only will you escape the chaos, but you'll also be making a smart financial move. Our discounts and free pre-roll ensure you enjoy the highest-quality cannabis at an unbeatable value.
The big race may be thrilling, but it can also be a tad overwhelming for locals. Don't let the noise and commotion get to you. Instead, claim your share of The Source's "Local's Relief Fund." From now until November 19th, get 15% off your entire purchase with your hospitality or gaming card! And from November 13th to 19th, show your hospitality cards and receive a FREE pre-roll to elevate your experience.
At The Source, we believe that you deserve a break, and our Local's Relief Fund is your golden ticket to relaxation during the Vegas race week. Come on down, make the most of this offer, and let us be your oasis amidst the chaos!
SHOP 15% OFF WITH YOUR HOSPITALITY OR GAMING CARD UNTIL NOV. 19th!