Learn about Nancy Whiteman, Founder of Wana Edibles
What better way to celebrate International Women's Day than to highlight one of the biggest success stories from a women-owned and operated company?
That's why today for International Women's Day (March 8th), we're putting a spotlight on Wana Gummies and it's Co-Founder, Nancy Whiteman!
What is Wana?
Wana has never been satisfied with "good enough," not even when they were just a scrappy Boulder-based start-up trying to make their way in a newly legalized industry. When many companies cut corners, using inferior ingredients like animal-derived gelatin and artificial sweeteners, Wana crafted a vegan, terpene-enhanced, melt-proof recipe that virtually any adult could enjoy. And now, more than a decade later, customers all over the U.S. and Canada trust Wana to deliver a premium cannabis experience, every time they reach for a Wana product.
Who Founded Wana?
Not many of Colorado's first weed companies are still around. But since she co-founded Wana Brands in 2010, Nancy Whiteman has expanded the edibles brand to more than 15 markets, and counting. It has as good a claim as any to be the country's best-selling edibles brand. Last fall, the big Canadian company Canopy Growth agreed to acquire Wana once the U.S. legalizes cannabis at the federal level, for about $350 million. Canopy made a down payment of 85 percent.
As a pioneer in the cannabis market, Whiteman understands that much of the industry is about building relationships and trust, and that process is reinforced when consumers see other women behind cannabis products. In addition to reaching female consumers for International Women's Day, Whiteman understands that women bring a collaborative and cooperative spirit to an industry that could be driven by ego and competition.
Whiteman serves on the Marijuana Business Daily Advisory Board and the Benzinga Cannabis Advisory Board. She was recognized as one of Green Entrepreneur's 35 Most Influential Women in Cannabis and named MJBizDaily's first-ever Industry Impact Award Winner. She was also recognized as one of the Most Influential Women in Cannabis in 2020 and is one of six women included in High Times 100.
Celebrate International Women's Day by learning more about Wana Gummies, and trying them for yourself!
Wana's Classic Sour Gummies are an iconic brand across the US, being one of the original Colorado edibles brands! Wana Classic Gummies are vegan and made with organic sweeteners, with all-natural flavors and colors.
Here's the lowdown on the classic gummies:
The classic gummies start working in 60-90 minutes, like traditional edibles
They have a general duration time of 4 to 6 hours
The high is a normal 11-hydroxy body high
Great for chill days and go-with-the-flow adventures!
Bottom line: traditional edibles remain a classic for a reason! Wana Classic gummies are trusted around the country for their melt-proof formula, lab-tested quality, and amazing effects.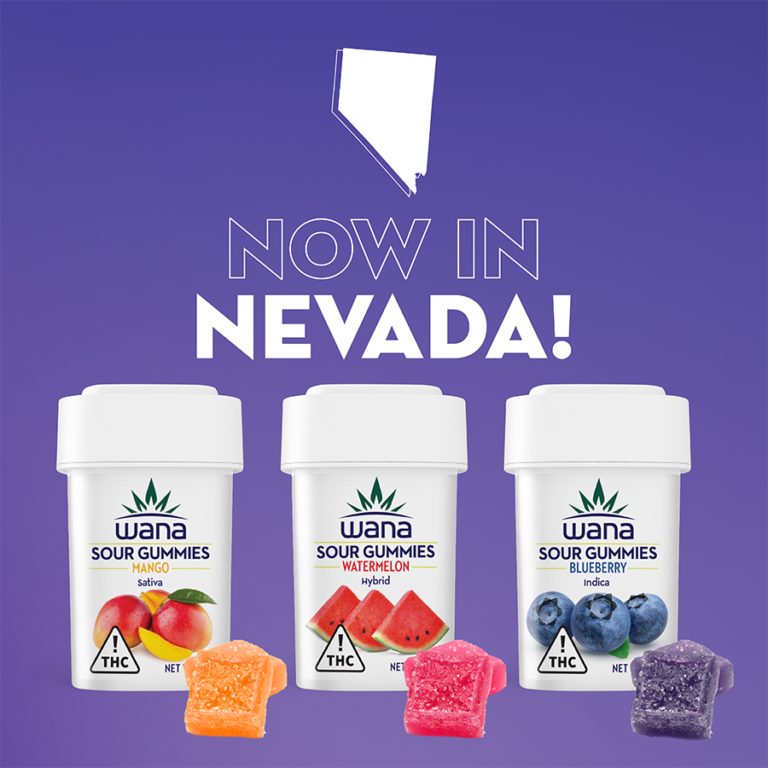 It's pretty clear why Wana Quick Gummies are a great option for people who don't like regular edibles: they provide the desired inhalation-like effects without harming your lungs or drawing unwanted attention with smoke and smells. But if you, like us, are a big fan of the traditional edibles experience, what can Wana Quick do for you?
Well, here's a start:
Their less intense, more cerebral effects make them ideal for socializing.(Some people prefer to experience traditional edibles in a subdued or solo setting.)
Their 2-4 hourduration means you can enjoy them without feeling impaired for the rest of the day. It's especially great for events with a limited time frame, like a party, movie, or concert.
Their 5-15 minute onset means minimal waiting to feel effects! This is, again, great for social situations, but it can also be useful if you're using them to help you sleep or relieve some kind of physical discomfort.
It's even possible to pair a Wana Quick Gummie with a Classic one for an experience that starts fast and lasts a long time. To be clear, though, we do not recommend this for new or low-tolerance consumers.

Bottom line: traditional edibles remain a classic for a reason, but Wana Quick Gummies can be an ideal option for fast fun with friends – so much so that we've started lovingly referring to them as "Happy Hour Edibles."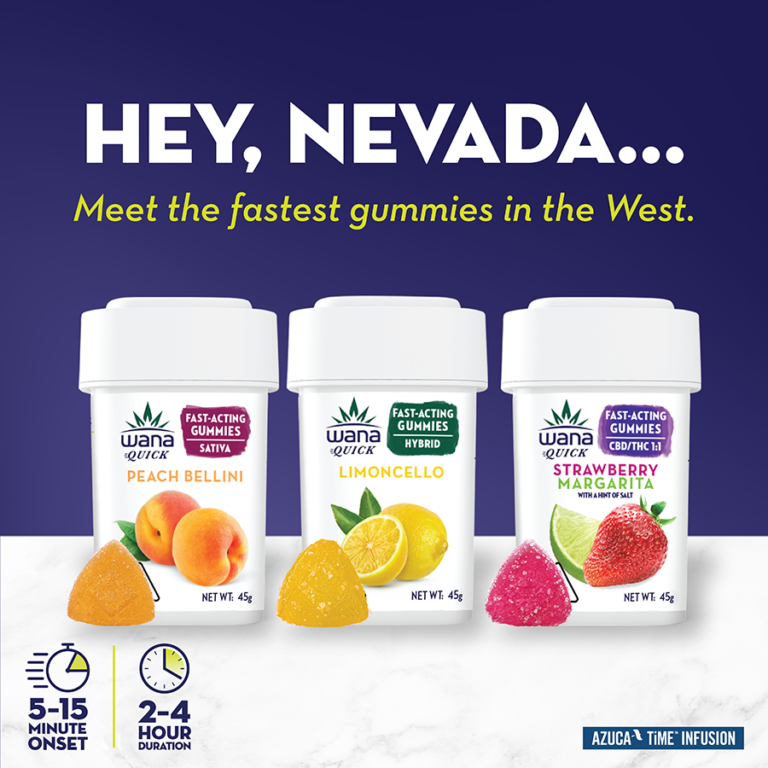 Wana Optimals: Fast Asleep
Feel sleepy in just 5-15 minutes… with no next-day grogginess. These revolutionary nighttime gummies deliver a sweet mixed berry flavor, along with a custom blend of CBD, THC, CBG, and CBN. They're also enhanced with more than 30 specialized terpenes, curated based on AI-generated data from thousands of consumer experiences — and all delivered via fast-acting molecular encapsulation technology.
Here's the info on Wana's Optimal Fast Asleep Gummies:
Per Package:

100mg CBD
20mg CBN
20mg CBG
20mg THC

Per Piece:

10mg CBD
2mg CBN
2mg CBG
2mg THC