BRAND NEW Products for CAMP X The Real McCoy Collab!
When two brands founded by artisans collide, the results can be astonishing. That's exactly the case for the CAMP X The Real McCoy collab product line, where two groups of cannabis industry veterans have come together to create a fantastic assortment of top-shelf products made with award-winning formulations and ingredients.
What is CAMP?
Founded in 2016, CAMP's mission is to bring the best quality experience to our consumers. CAMP is a movement. Lead by a team of passionate artisans, who put quality first. CAMP blazes trails challenging the status quo in the relentless pursuit of innovation.
What is The Real McCoy?
The Real McCoy is family owned and operated, with over 25 years of growing experience.  We grow everything indoors using a unique hydroponic system that we designed ourselves. We developed our own line of nutrients to ensure that we produce the cleanest purest cannabis. With our on going research and development we believe we are making a difference in this industry.
Explore CAMP X The Real McCoy Products:
Perfect Match of Award-Winning Products
The Real McCoy team has been working for years on their Top-Shelf Pain Cream, and it has paid off big time! Now with a number of industry awards and rave customer reviews, it's the perfect time to team up with CAMP for a solventless version of their top-shelf pain cream.
Whether you're looking for recover from a sports injury or seeking relief from a long day at work, the CAMP X The Real McCoy top-shelf pain cream is a fantastic option!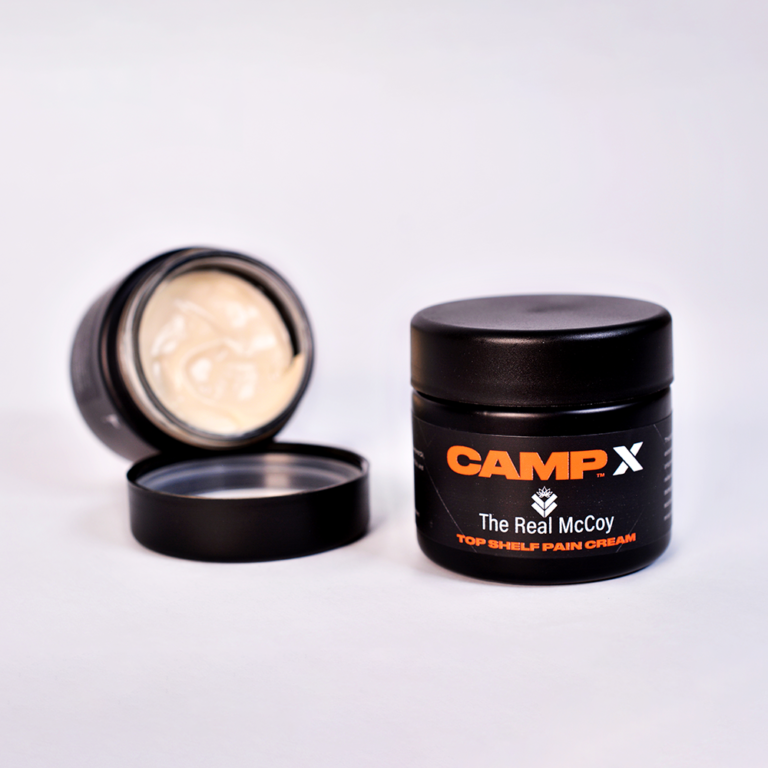 New Flavors of CAMP Gummies
Apricot Vanilla & Pineapple Chili
In addition to the already amazing selection of flavors of CAMP Gummies, our artisan chefs have worked hard with the innovators over at The Real McCoy to design two new all-natural flavors for the CAMP Gummy line up: Apricot Vanilla and Pineapple Chili!
These new taste sensations are unique flavor combinations and made by taking top-shelf flower from The Real McCoy and taking it through CAMP's solventless extraction process! Apricot Vanilla and Pineapple Chili flavors are found exclusively at The Source locations, look for CAMP X The Real McCoy collab!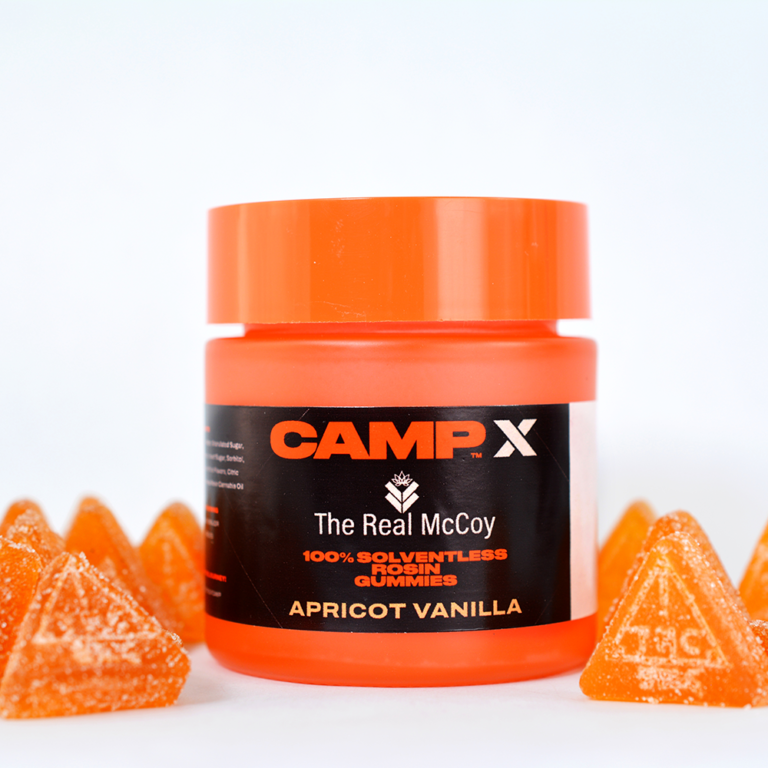 CAMP X The Real McCoy Vapes
The Classic Collaboration
The expert cultivators over at The Real McCoy know how to grow fantastic flower, and they've trusted our extraction artists to turn their top-shelf flower into the cleanest vape possible: solventless rosin.
Using CAMP's solventless rosin extraction process, we're able to create smooth, clean rosin vapes that taste as good as the flower they were pressed from. Don't take our word for it though, give one of the limited edition CAMP X The Real McCoy disposables a try today!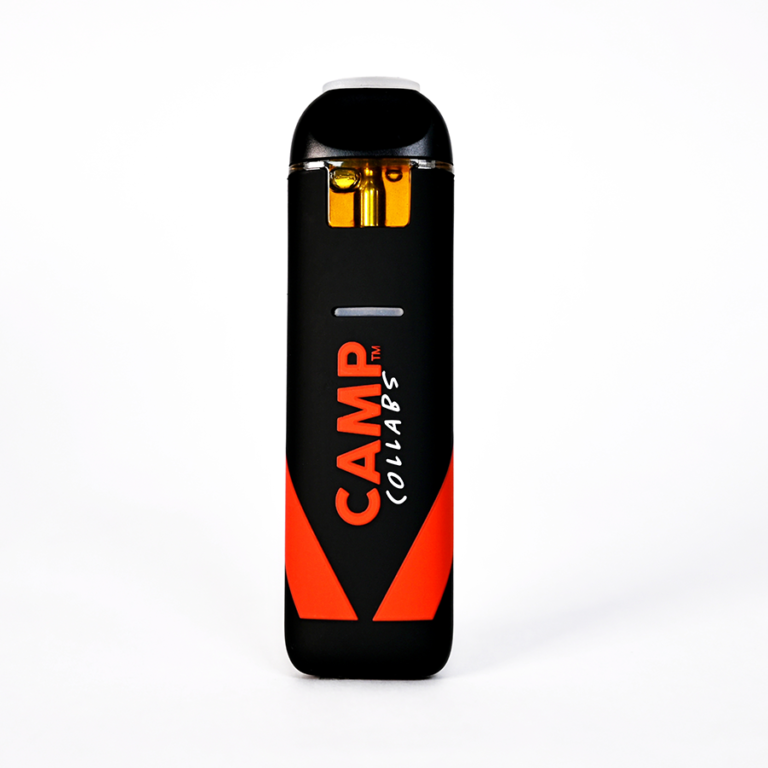 Explore CAMP X The Real McCoy Products: